All businesses share one common goal, and that's to achieve steady and continuous growth. I'm sure we could make a laundry list of tactics that could help us get there, but one thing stands out above the rest: COMMUNICATION. If there's one thing that your team should be focusing on this year, it's improving their internal and external communication practices.
Whatever efforts you're making now can be improved with some reflection and a plan. Good communication has no ceiling, and it's worth putting time and effort into because it builds your reputation, establishes your brand, and ultimately, sells your products and services.
Internal Communication
The members of your team need to be on the same page. There are four types of business communication, and three of those are internal: internal upward, internal downward and internal lateral. All three aid in creating consistent messages and uncovering problems for customers. Additionally, keeping the members of your team informed on internal news will make them feel more involved and invested in your business.
Whether it be at an in-person meeting, virtually or over email, always ask your team what questions they get asked the most by customers. By uncovering recurring problems, you can find a way to solve them. If a customer asks the same question to multiple team members, the goal is that they'll get the same answer every time. To achieve this kind of consistency, you need to establish a standard for the entire team and determine what you want to say about your business.
Don't know where to start? Our Bowe Digital team helps businesses establish their brand voice and presents them with the strategies they need to communicate effectively with their audiences through our Story Arc Process. We interview your customers to find out what they really think; then, we combine that information with your values and goals to present a story everyone on your team can follow.
External Communication
Now that you have the ammunition, you need to communicate with your customers proactively with a consistent message. It's time to act as a resource and establish your team as industry experts. Eliminate commonly asked questions by answering them before they're asked. AmeriTitle's blog is a great example. As a partner of ours, they use this space to explain the complexities of their industry and provide tips, covering topics that commonly trip up their customers. This kind of proactive communication can be done through blog posts, social media, emails, etc.
All communication to your external audiences should be timely and of substance. The golden rule is to not keep customers waiting and to not waste their time. Never communicate just for the sake of communicating. Instead, make sure you're always providing content that is relevant or of value to them. Focusing on communication with your internal and external audiences this year is the best way to invest in your business. Who better to help you improve your communication than our team of communication experts at Bowe Digital. We're here to help you reach your audiences in a way that works for you! Contact us today.
Today's internet access allows applicants to be savvier when searching for an employer. Recent studies show that job seekers do their home work before applying to most companies. You may not realize that you have a reputation in the job market already. Knowing what and where this reputation comes from is important to attracting the right applicants. Today's applicant wants the new job to be just right for them as well.
There are a couple of housekeeping tips that need to be addressed before you advertise any job opening.
Having a clear job description is essential. This highlights the basic requirements of the position. It is not uncommon for many companies not to have written job descriptions. (I am not saying this practice is good.) Over the year's, tasks were assigned to certain people and they alone were responsible. These same people were with the same company for 20+ years. Now as they leave or retire, we need to know what it takes to replace their knowledge.
When you ask an employee to list all the tasks they are responsible for and the tasks they know how to do, even if they are not held responsible for them, there are usually surprises. Employers and their managers are not always aware of who knows how to complete certain tasks, or better yet how they learned to do the tasks.
Don't hesitate to get help to write job descriptions that will let you and the applicants know if they are qualified for the position.  They can help you write detailed job descriptions and step by step training manuals if needed. Be sure to remove the jargon and industry phrases from descriptions targeting new candidates. You want them to be accurate and appealing to attract the best humans for the job.
Emphasize the benefits your company has to offer. Make a complete list of everything that you do for your employees. This is your time to shine. Include, health care plans, retirement /401K packages, scheduling requirements and holiday schedules, company vehicle/computer/cell phone use, vacation/personal days, even pet insurance! Be sure to list any policy that gives the employee a chance to be appreciated or make their life easier!  Ask why you started offering this benefit, if there is still a need, or is there something missing you could add. Applicants want to know how you recognize and appreciate the worth of those who work for you. The benefits being asked for these days does vary a great deal from years past. Each generation has a different want or need for what they consider a benefit. Companies should look at this list be sure they are still needed, wanted, and more importantly viewed as a benefit by the staff. It is nice to see more weight being thrown at personal time than possibly just pay scales. It has been said many times that the mental health of our work force shows in their productiveness. Do your research and know what you can afford to offer. Learn what your team needs to happier and more successful for all of you.
There are many points to the hiring process. This is only the tip of the iceberg. We will address more ways to attract and retain great employees in the future. If there is something you are struggling with promoting let us know how we can help. We will get the information you need to be the best at hiring and retention, to help save you money and headaches. Email us today at contact@bowedigital.com.
We all know that first impressions are important and a bad first impression could really turn someone away. Companies spend a lot of time and effort making their offices look nice and make sure they have the best staff at the front desk to welcome any customer to their office. But in most cases, your website is often your first impression on a potential new customer, not your office. If your website is out of date, you may lose business. Sounds crazy right? Someone would take their business elsewhere for a bad website?! It's true.
So what makes a website "good"?
Visible Contact Information. Phone books are a thing of the past so customers are going to come to your website to find that information. Make sure your contact information, address, directions and business hours are all visible and easy to find on your site. Nobody wants to have to dig around to find it. If it's too hard, customers will move on to the next company down the road.
Is it user-friendly? Customers want to quickly find the solution to a problem. So make those commonly asked questions easy to find and precise. Customers don't want to spend their whole day reading through your content to find answers.
Does it look good on any device? People are looking things up on their mobile devices more than ever. Is your site mobile friendly? If not, this is a must for your site! Come on, it's 2019!
Clean appearance. You want your site to look professional. No blurry pictures or videos, grammatical mistakes, broken tabs, no loose ends etc. Take pride in your site.
Add Videos. Does your site have videos on it? Google endorses sites that have videos on their page and pushes those sites to the top of the Google search options. You want your site to be seen without having to pay for Google Ads, add those videos!
Have all social links on your site. Social Media is such a smart and easy marketing tool so you should you should promote yours everywhere you can!
So, the real question is—does your website meet these needs? If not, now is the time to make changes. The future is now and there is not better time than today to address your marketing and site needs. Not sure how to do this? Contact Bowe Digital at 317.410.1690 and we will help you get there.
By now, I'm sure you've looked at the video above and are wondering where she could possibly go with this in relation to marketing. Marketing takes boatloads of work. You must put in the time and effort to know your audience, understand your company's comfort level with creativity and constantly keep up with new tools. One main driving force with marketing at Bowe Digital is to never stop learning. We do our very best to learn about anything new for digital marketing because we want to provide the best service we can for our partners.
The video above was a gritty starting point for me the summer of 2018. I purchased a baby green warmblood horse with loads of energy. As you can see, he was a bit of a handful when we started. He refused jumps, ran off with me many times, bucked me off several times and was pretty much a toddler in their terrible twos. From the summer of 2018 to late winter 2019, he's become a different horse. My experience with marketing has run parallel with training my horse.
Bowe Digital was just a "baby" when I started. There was much to learn about title insurance, design, our partners and how everything worked. I was excited to start but was nervous about the opportunity. As the months passed by, the amount of knowledge I gained in such a small amount of time was unreal. Being able to apply that brain power to our partner companies is something we're all incredibly passionate about.
We provide each of our partners the reins and we are the horsepower that drives your marketing. Branding is an important part of selling what your company is about and it's why we take the time to customize your marketing. We learn your audience, your preferences and then we create. We also give our partners each month the opportunity to review our work, allowing you to get exactly what you desire. We are hands-on and non-stop and we promise we won't let you down.
The video above is what 10 long months of good old-fashioned hard work, blood, sweat and tears look like. I put in the work to get what I want out of everything I participate in, particularly my job. My pathway through the digital marketing world is very different from what most would expect it should be. Digital marketing is a tough gig with tons of competition. You've got to be the best to please the best and I believe that is why Bowe Digital's marketing stands out from "the other guys". If you've got marketing needs, you should probably put a Bowe on it. Email me today at ashley@bowedigital.com.
Instagram, millennials love it, and baby boomers don't know what to think of it. What makes Instagram so much scarier than Facebook? Is it not knowing what to post or the uncertainty of how it will help your business? Too many times I have heard people say their business doesn't need an Instagram account because it won't help their business.
But those people are wrong. Instagram is a booming social platform that has over 1 billion users. Each day, there are 500 million active people on Instagram. Seems like a lot, huh? Well, it is.
So, how many businesses currently have an Instagram account? Take a guess. Over 28 million is the correct answer. Those accounts are helping businesses not only keep customers engaged but bring in new customers. But do people really follow business accounts? Yes! Over 80% of Instagram users follow business accounts. Seems like a no brainer to have an account then, right? But how do you do it effectively?
You don't want to manage your business account in the same way you manage your personal account. The point of an Instagram account for your business it to build a relationship with a target audience. What's that mean exactly?
People buy from businesses they like. What's that mean? Not everyone will follow your account and that's okay!
People like businesses they trust. Each business has a story, what's yours? Is your whole team bought in?
Relationships build trust. Build that relationship with your customers. Be personable. Be real. People like working with and buying from companies that have built a relationship with them.
Content builds relationships. Push out content that your followers want to see and are useful to them. Don't just post to post.
So, what do you post?
Your customers use Instagram for images and video, so you want to make sure your posts are visually appealing. When creating a post, you want to think about three things:
1. What do your customers care about?
2. What does your brand stand for?
3. What makes your business (or product) unique?
Once you have created your post, you need to know when the best time is to push it out. Time zones DO MATTER. If you are wanting to reach a Midwest client, you should post on Tuesday morning around 11 a.m. Posts are only seen for 24 hours or less, so you want to make sure you are pushing out your content at the right time to get as many eyes on your posts as possible.
Don't let your business get forgotten. Instagram is trending and will continue to be a leading social platform. Make sure you are present. Want help with creating and managing that content? Call Bowe Digital today at 317-410-1690.
Are you in a committed relationship with your business or are you just flirting with it?
Sometimes in a long-term relationship, or a marriage, we become "comfortable." We have to work at remembering why we got into the relationship to begin with. Our business relationship is no different. We have to keep the "why" out in front.
Do you value loyalty and follow-through? How committed are you to your team? Is your support solid? Do you know how to improve your level of commitment? Let us look at how you might accomplish that.
It is not always common for a business to expressly share their core values with each team member. Your own team could be sharing what they think the core values are and may not realize they are not hitting the mark.
The definition of values is the regard that something is held to deserve; the importance, worth, or usefulness of something.  "your support is of great value" a person's principles or standards of behavior; one's judgment of what is important in life. "they internalize their parents' rules and values"
Take the time to help your team align these values with the company core values.
Core values are how you make decisions, plan strategies, and interact with each other and your stakeholders. Core values reflect what is important to the organization and its members. They are the essence of your company's identity.
Does your business have a mission statement? Do the leaders in your company know what it is? Are the leaders of your business committed to the values shared in your statement?
If the last time you read your mission statement was when you launched a new website, or when you were hired, you're missing an opportunity to revive your own commitment. If you have never reviewed this statement with your team, and insured its understanding, you are missing an opportunity to show how you support these values.
I challenge all leaders to make a list of your personal and business commitments. Do your commitments still align with your core values? You may find that you have commitments unrelated to your values. Reevaluate. You may also have values you are not living out. Commit to those.
Share with your team. Discuss with your team. What do they view as the direction of your business? What direction are they committed to follow? If you want to build a strong cohesive team you must be committed to helping your team grow as well as committing to your own growth as a leader.
If a team is expected to reach goals there must be a level of commitment. Sharing your commitment and enthusiasm helps to build a stronger foundation. Leaders must commit to reviewing the values and ensuring the goals are still aligned. Leaders must stand firm on matters that relate to your values.
Keep in mind you can not make a commitment to uncommitted people. The same is true in reverse. Regain the focus of your commitment. Increase your level of commitment. Find out how to tell your story the best way possible. Commit to landing your team's commitment on the same page.
Bowe Digital can help you define your values and take your relationship with your business to the next level.  Telling your story is important and Bowe Digital is committed to showing you how to communicate your story better than you thought possible.
Test Test Test Test Test TestTest Test Test
The Bowe Digital team had the best time at ALTA ONE! It's always invigorating to see several of our partners and friends in one place, and Wayne loves catching up with his old colleagues from the American Land Title Association.
If you were there, we hope you got a chance to stop by our booth. (We were in the middle of Market ONE room, so it was hard to miss us with our friend, Shane, from BombBomb.) We also loved the speaker at the first Omni Session, Sekou Andrews. The presenters were great the entire week, but the spoken word poet/motivational speaker's message certainly resonated with us. Andrews latched onto the "defy convention" theme. Using a little wordplay, Andrews told us to embrace new ideas and to not be afraid to splash around and create a "Title Wave." He challenged the crowd to be "bold enough to share who you are" with your potential customers.
Since storytelling is a big part of what we do at Bowe Digital, our team silently applauded that line from the audience. In fact, if you're ready to put Andrews' words in action for your company, we'd love to be the ones to help you tell your story better. Wayne was also one of presenters of one of the breakout sessions. He talked about digital marketing (of course).
Reminding the crowd that there is no "silver bullet" marketing solution, Wayne and his co-presenter, Dean Collura, gave five tips when it comes to improving your company's digital presence with a multi-channel approach. Those five tips were:
Look over your website and make sure the messaging and language caters to the people you want to attract as customers.
Explore email marketing. We know it's not 1998. (The year "You've Got Mail" came out.) But 20 years later, email marketing is one of the top ways for all industries to market to people already interested in your product or business (and a regular presence in their inbox keeps you top of mind with existing customers)
Claim your business listings. Two popular directory services are Google and Yelp, but there are more out there. Don't be afraid to ask your customers for reviews on these pages either.
Experiment with digital ads. Every market is a bit different when it comes to the effectiveness of paid ads but commit a small (it can be $25 or less) amount to advertising on Google or Facebook.
Help your customers create organic, shareable social media content. Whether its Facebook, Instagram or something else, you want to be part of the celebration of your customers' milestones in the digital world too. Let them know you have a Facebook page, so when they excitedly post about their new home, they can tag you too!
Huge congrats go out to Cynthia Blair too! She officially became the ALTA president for 2018-19, succeeding our friend Steve Day of Fidelity National Title Group. We know Cynthia, who is one of the founders of Blair Cato Pickren Casterline in South Carolina, will use her tenure to continue to do great things for ALTA and the entire land title insurance industry.
Splash, splash!
Ready to reconnect with Bowe Digital, no matter if we met in LA or way before then? Great! Contact us today.
Happy fall, y'all.
October is certainly busy for us, just like it is for so many of you! We're putting the finishing touches on a new www.bowedigital.com and gearing up for ALTA ONE, the national conference put on by the American Land Title Association.
It's going to be great to talk to so many of our partners, and Wayne will be co-presenting a session called, "Are You Speaking To Me? A Blueprint for 5 Must Have Digital Marketing Channels." We'll give you a recap of what he says and everything else that we learn during the conference for you. We're sure we'll pick up lots of things we can use for our non-land title partners and future customers too.
For those of you joining our team at ALTA ONE in California, Wayne's talk happens on Oct. 10 (that's Wednesday) at 10:30 a.m. Be sure to stop by the Bowe Digital booth during the week too. We'll have lots of cool stuff, and we love meeting new people. (Old friends are always welcome to stop and chat too.)
We've gotten lots of compliments on our first website during our first year in business. It will always have a place in our hearts, but we can't wait to show you the new BoweDigital.com. It's just so warm and inviting. You'll see the faces of the entire Bowe Digital team sprinkled throughout, and even though some of us were nervous about the photoshoot, the pictures turned out great.
The new site also better highlights why Wayne named the company Bowe Digital. (Hint, it's to honor his grandfather.) There has always been a blurb about Bowe on our page, but the redesign truly showcases it. We love that!
Our website redesign is a great example of what we can do for our partners. Anything can be improved and honed. Don't wait until you're behind to figure out how you can do something better. If you have any marketing desires you'd like to see become a reality, contact Bowe Digital today.
Marketing is an important component during mergers and acquisitions
Mergers and acquisitions are huge steps for any company to take. Media relations during an acquisition or merger are crucial. Bowe Digital can help make the transition smooth for your business and ensure success. Let's talk today about what we can do to help with any future merger or acquisitions.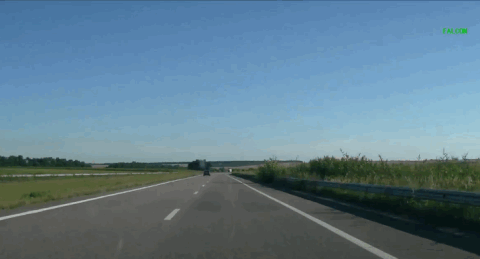 From press releases and media relations to advertisements and social media content, we've got you covered.
You need a pro. Put a Bowe on it.
Click here to contact us today.