After a long or stressful day at work, sometimes you just need something strong to help take the edge off. So take a seat at the Bowe Digital bar, and order a drink. We'll mix it up; your drink choice will say a lot about your business's marketing.
Today's Cocktail List:
Old Fashioned
2 ounces of bourbon or rye
2 dashes of Angostura bitters
1 sugar cube
Ice cubes
Few dashes of plain water
Cherry and orange peel for garnish
Wayne's Hot Tip: Wayne's tip for the best Old Fashioned, beyond great bourbon, is the cherry and he loves this brand most.
It's in the name…Old Fashioned. An Old Fashioned is a straightforward and strong drink with no surprises. For many people, it does not go down easy, which is not a good thing when it comes to drinking or marketing. Old-fashioned marketing is as plain as the water that goes into the drink. It does not change with the times and isn't as popular with younger crowds. If you're not using social media or incorporating video and eye-catching graphics into your marketing, this might be the drink for you.
However, we recommend you keep browsing the list for a new cocktail.
Whiskey Sour
2 ounces of bourbon
¾ ounce of lemon juice
¾ ounce of simple syrup
½ part egg white (optional)
Cherry and orange slice for garnish
The Whiskey Sour is loved by some and hated by others. It's controversial for its sour taste and that optional egg white (because why??). It's a risk, which in marketing doesn't always pay off. However, it works better in some industries than others. The fast food restaurant Wendy's, for example, has seen success from its sassy personality on Twitter, which you can find examples of here. The restaurant bravely roasts its customers and competing companies, which earns them varied responses. If this sounds like your marketing, then we suggest you chug, in case it goes too sour!
Margarita
2 ounces of tequila
1 ounce of lime juice
1 ounce of orange liqueur, such as triple sec, Cointreau, or Grand-Marnier
Lime slice
Salt
Ice cubes
Lime wedge for garnish
Heather's Hot Tip: If you're like Heather, you want a Marg with less sugar. She suggests you skip the pre-mix stuff. The best marg is tequila, fresh lime juice and a tajin rim.
The Margarita is fun; it has no rules. Like great marketing, it can be customized to the customer likes. We can make them sweet, skinny or spicy. We can salt or sugar the rim, offer different flavors and put them in any glass you'd like. Not a tequila drinker? Try vodka. If your marketing is one-of-a-kind and tailored to reflect the likes and dislikes of your audience, then cheers! This is the drink for you and for us, too!
At Bowe Digital, the margarita is our specialty. We can make it any way you'd like. Our team of experts stays up-to-date on trends and knows what works to make a perfectly balanced marketing strategy that isn't old-fashioned or too sour. Contact me, Bradley Erb at bradley@bowedigital.com to mix up a custom marketing plan that's unique to your business! Learn more about our services at bowedigital.com.
People want to feel special, and that's what custom does. Whether it's a custom designed cake, custom engraved gift, or custom built home, these one-of-a-kind solutions work to win people over.
Why pay for custom marketing? The same reason you pay for anything custom: you love it and want everyone else (your customers) to love it too! Custom marketing is your chance to stand out from the competition. It shows your customers that you know them and that your posts were made just for them.
Cut Through the Noise
Marketing is everywhere. Most Americans are exposed to 4,000 to 10,000 ads each day, according to this article from Forbes. However, that doesn't mean everything we see or hear sticks. Hundreds of companies are offering the same products or services while marketing them in similar ways. It becomes noise, and only the most eye-catching and unique ones are heard. For small businesses, it's even harder, but custom marketing can help.
Kids are notoriously harsh critics. They'll tell you that you look fat one minute and that your food tastes awful the next, so we'll use them as an example. Picture your kid going to the school bake sale. You send them with a pack of those thickly iced store-bought cookies (you know the ones). Other parents send their kids with sheet cakes and plastic-wrapped cupcakes. All but one, that is. Jeremy's mom sends him with a 2-tiered custom cake designed around 2022's most trending movie, Encanto. The bake sale ends, and your child comes home…can you guess what happens next? You hear about Jeremy, Jeremy's mom, Jeremy's cake and Encanto until your ears bleed! Yep, custom works any way you slice it, whether it's a cake or marketing. It makes a lasting impact on people, and everything else fades away.
Audience Targeting
With custom marketing, you'll reach individuals who are actually interested in your service and products without wasting money on those who aren't. By using custom services like geo-fenced paid ads, you can target the specific geographic areas you want to hit. You can also curate your marketing materials to reflect the likes and dislikes of your customers. If your audience likes being active, you'd show them custom sneakers over a custom cake, creating opportunities for personal connections.
Consistent Branding
Quality marketing translates to quality products and services in the minds of your consumers. Not only does that mean having custom designs and content but also consistency. Your audience will come to expect your posts in the good times and especially in the hard times. It reminds them that you're available to them and still investing in your business which means you're still investing in them. Platforms like HeyOrca can help you schedule social media posts months in advance.
Remember, consistency doesn't mean that there can't be surprises. You can always find new ways to shake things up and grab people's attention. At Bowe Digital, we've started incorporating trending topics into our marketing. Whether it's the corn kid letting everyone know Bowe Digital has the juice or looking at the marketing in Netflix's Emily in Paris, custom allows for creativity, relevance and excitement in your marketing.
Leave it to the Professionals
If you've ever watched Netflix's Nailed It, you know what can happen when you tackle a new task on your own for the first time – disaster. It's best to leave custom cakes to the bakers and custom marketing to the marketing professionals. Nobody does custom like Bowe Digital. We'll tell your story for you and get creative when you can't, all while moving at your pace and according to your brand image. Contact Bradley Erb on our team at bradley@bowedigital.com for marketing that's uniquely yours! Learn more about our services at bowedigital.com.
What do Crocs and our founder and chief inspiration officer, Wayne Stanley's childhood dreams, have in common? They both made a comeback in 2017. While Crocs were trending in fashion and people were jamming out to Ed Sheeran's hit song, Shape of You, Wayne Stanley was making his entrepreneurial dreams a reality.
This week marks five years since Bowe Digital made its' debut in 2017. In the five years since, we've accomplished a lot and made tons of memories, friends and amazing partners along the way.
Here are 5 things we're proud of in the 5 years since Bowe Digital began.
1. Being named #12 on the Best Places to Work in Indiana list
Landing the #12 spot on the Best Places to Work in Indiana list this year was HUGE! We're super fortunate to have a team that brags about our company as much as they do, but this award speaks for itself. Compiled by the Indiana Chamber of Commerce, the Best Places to Work awards are based on anonymous employee surveys with questions about company culture, pay, diversity, and more. We've learned first hand that happy employees produce better satisfied partners and productivity.
2. Making a name for ourselves in the title industry
Our company has carved a niche in the land title insurance industry, and we've made a name for ourselves through our outreach by attending and speaking at events like NS3, ALTA HOP and ALMA Agency Seminars. Even if most of you think that our name is Bowe Digital (Bow-ie) and not Bowe Digital (Bow)...we forgive you. We are proud to set the standard and serve title and real estate companies across the U.S., and we feel lucky that companies outside of title and real estate have trusted us, too.
3. Offering our customers custom solutions
The Bowe Digital difference is that all of our marketing, communications and advertising strategies are 100% custom. Forget pre-made templates… we recognize what makes you unique and start from scratch to produce original content that's branded to fit your needs and meet your standards. We pride ourselves on being an extension of your team. Our goal is to deliver on your vision for connecting with your customers and making an impact in your industry.
4. Encouraging our team members to learn and grow
Since getting our start in 2017, we have always encouraged the members of our team to set educational and professional goals and to never stop learning. Pushing our team to further their expertise and career helps them to better serve our partners. It's a win-win. We're proud to share that our entire team is Hubspot certified by Hubspot Academy and that almost all the members of our team have been certified as ALTA HOP Leaders with eight earning that certificate this year.
5. Growing the Bowe Digital family
Half of businesses fail in the first five years according to the Small Business Administration, but not Bowe Digital. Despite being tested by the pandemic in 2020, our company grew faster than ever, providing the best service and support to our growing list of partners. What started as five teammates and a dream of helping a few trusting partners, has evolved into a team of almost 20 full-time employees, serving nearly 200 partners. Our team truly is a family - it means everything to us - and we treat our partners like family, too!
Like Crocs, Bowe Digital likes to make a statement. We provide our partners comfort with a bold look that customers can't miss, and while we'd like to give Crocs all the credit, we can't. We really owe it all to Wayne and to his grandparents, Shirley and Glen Vernon Bowe who inspired him and inspired more than just the name of this company. We honor them each day by sticking to the promise to work hard, play hard, and respect everyone. We can't believe it's been five years, and we're raising a glass to the next five…and the five after that…and the five after that! Visit bowedigital.com to learn more about our story, and join us in celebrating five years by partnering with us!
All businesses share one common goal, and that's to achieve steady and continuous growth. I'm sure we could make a laundry list of tactics that could help us get there, but one thing stands out above the rest: COMMUNICATION. If there's one thing that your team should be focusing on this year, it's improving their internal and external communication practices.
Whatever efforts you're making now can be improved with some reflection and a plan. Good communication has no ceiling, and it's worth putting time and effort into because it builds your reputation, establishes your brand, and ultimately, sells your products and services.
Internal Communication
The members of your team need to be on the same page. There are four types of business communication, and three of those are internal: internal upward, internal downward and internal lateral. All three aid in creating consistent messages and uncovering problems for customers. Additionally, keeping the members of your team informed on internal news will make them feel more involved and invested in your business.
Whether it be at an in-person meeting, virtually or over email, always ask your team what questions they get asked the most by customers. By uncovering recurring problems, you can find a way to solve them. If a customer asks the same question to multiple team members, the goal is that they'll get the same answer every time. To achieve this kind of consistency, you need to establish a standard for the entire team and determine what you want to say about your business.
Don't know where to start? Our Bowe Digital team helps businesses establish their brand voice and presents them with the strategies they need to communicate effectively with their audiences through our Story Arc Process. We interview your customers to find out what they really think; then, we combine that information with your values and goals to present a story everyone on your team can follow.
External Communication
Now that you have the ammunition, you need to communicate with your customers proactively with a consistent message. It's time to act as a resource and establish your team as industry experts. Eliminate commonly asked questions by answering them before they're asked. AmeriTitle's blog is a great example. As a partner of ours, they use this space to explain the complexities of their industry and provide tips, covering topics that commonly trip up their customers. This kind of proactive communication can be done through blog posts, social media, emails, etc.
All communication to your external audiences should be timely and of substance. The golden rule is to not keep customers waiting and to not waste their time. Never communicate just for the sake of communicating. Instead, make sure you're always providing content that is relevant or of value to them. Focusing on communication with your internal and external audiences this year is the best way to invest in your business. Who better to help you improve your communication than our team of communication experts at Bowe Digital. We're here to help you reach your audiences in a way that works for you! Contact us today.
LinkedIn's mission is to connect the world's professionals to make them more productive and successful.
And so far, they're executing well. It's likely you already know the platform as your go-to spot for hosting your resume. But this is only the tip of the iceberg when it comes to what LinkedIn can do for you and your company.
Thanks to its focus on professionals, LinkedIn has fostered an engaged community that wants to hear what career advice, work tips and professional development guidance you have to offer. It's an amazing (and often underused) platform with a fast-growing captive audience. It's time you make posting content on it a priority whether its through a company account or your own personal page.
We put together this handy list of best practices when it comes to posting, such as what to post and how often to post. These tips will help stop your content from getting lost in the noise and turn it into content that can truly make an impact.
The foundational best practice: We can't stress this enough. You need to start by completing your LinkedIn profile. According to LinkedIn, companies with a complete profile receive 30% more weekly views. This means that your description, logo and company information all need to be filled out. (If you want some inspiration to get started, check out this Best of LinkedIn Pages that LinkedIn created.)
Now here are answers to two follow-up questions that you might be asking us.
How often should I post? Make it a goal to post weekly. Statistics show companies that post weekly are likely to see a 2x lift in engagement in their content. Strong engagement is what we're looking for!
Bonus tip: Get everyone at the company involved! As you post daily or weekly, try to establish a relationship with your audience by sharing authentic content. For example, share a video of the team decorating a new office or having a lunch-and-learn meeting.
What should I post? Each post should always include an image or some type of media since images typically result in a 2x higher comment rate. Even more interesting, compared to any other content type, LinkedIn videos are 5x more likely to start a conversation. You can take it a step further by asking direct questions to your audience that they can respond to in the comments.
Bonus tip: For the most effective vides, shoot for 1-2 minutes and try to hook viewers in the first few seconds. Subtitles are also a great way to capture viewers since some people watch with the sound off. Lastly, these don't need to be overly produced. People are looking for authenticity.
LinkedIn is a platform that needs to be taken off the backburner and made a priority. Where else can you find so many people who are ready to engage with you? If you need more help creating and managing content, call Bowe Digital today at 317-410-1690.
By now, I'm sure you've looked at the video above and are wondering where she could possibly go with this in relation to marketing. Marketing takes boatloads of work. You must put in the time and effort to know your audience, understand your company's comfort level with creativity and constantly keep up with new tools. One main driving force with marketing at Bowe Digital is to never stop learning. We do our very best to learn about anything new for digital marketing because we want to provide the best service we can for our partners.
The video above was a gritty starting point for me the summer of 2018. I purchased a baby green warmblood horse with loads of energy. As you can see, he was a bit of a handful when we started. He refused jumps, ran off with me many times, bucked me off several times and was pretty much a toddler in their terrible twos. From the summer of 2018 to late winter 2019, he's become a different horse. My experience with marketing has run parallel with training my horse.
Bowe Digital was just a "baby" when I started. There was much to learn about title insurance, design, our partners and how everything worked. I was excited to start but was nervous about the opportunity. As the months passed by, the amount of knowledge I gained in such a small amount of time was unreal. Being able to apply that brain power to our partner companies is something we're all incredibly passionate about.
We provide each of our partners the reins and we are the horsepower that drives your marketing. Branding is an important part of selling what your company is about and it's why we take the time to customize your marketing. We learn your audience, your preferences and then we create. We also give our partners each month the opportunity to review our work, allowing you to get exactly what you desire. We are hands-on and non-stop and we promise we won't let you down.
The video above is what 10 long months of good old-fashioned hard work, blood, sweat and tears look like. I put in the work to get what I want out of everything I participate in, particularly my job. My pathway through the digital marketing world is very different from what most would expect it should be. Digital marketing is a tough gig with tons of competition. You've got to be the best to please the best and I believe that is why Bowe Digital's marketing stands out from "the other guys". If you've got marketing needs, you should probably put a Bowe on it. Email me today at ashley@bowedigital.com.
The Bowe Digital team had the best time at ALTA ONE! It's always invigorating to see several of our partners and friends in one place, and Wayne loves catching up with his old colleagues from the American Land Title Association.
If you were there, we hope you got a chance to stop by our booth. (We were in the middle of Market ONE room, so it was hard to miss us with our friend, Shane, from BombBomb.) We also loved the speaker at the first Omni Session, Sekou Andrews. The presenters were great the entire week, but the spoken word poet/motivational speaker's message certainly resonated with us. Andrews latched onto the "defy convention" theme. Using a little wordplay, Andrews told us to embrace new ideas and to not be afraid to splash around and create a "Title Wave." He challenged the crowd to be "bold enough to share who you are" with your potential customers.
Since storytelling is a big part of what we do at Bowe Digital, our team silently applauded that line from the audience. In fact, if you're ready to put Andrews' words in action for your company, we'd love to be the ones to help you tell your story better. Wayne was also one of presenters of one of the breakout sessions. He talked about digital marketing (of course).
Reminding the crowd that there is no "silver bullet" marketing solution, Wayne and his co-presenter, Dean Collura, gave five tips when it comes to improving your company's digital presence with a multi-channel approach. Those five tips were:
Look over your website and make sure the messaging and language caters to the people you want to attract as customers.
Explore email marketing. We know it's not 1998. (The year "You've Got Mail" came out.) But 20 years later, email marketing is one of the top ways for all industries to market to people already interested in your product or business (and a regular presence in their inbox keeps you top of mind with existing customers)
Claim your business listings. Two popular directory services are Google and Yelp, but there are more out there. Don't be afraid to ask your customers for reviews on these pages either.
Experiment with digital ads. Every market is a bit different when it comes to the effectiveness of paid ads but commit a small (it can be $25 or less) amount to advertising on Google or Facebook.
Help your customers create organic, shareable social media content. Whether its Facebook, Instagram or something else, you want to be part of the celebration of your customers' milestones in the digital world too. Let them know you have a Facebook page, so when they excitedly post about their new home, they can tag you too!
Huge congrats go out to Cynthia Blair too! She officially became the ALTA president for 2018-19, succeeding our friend Steve Day of Fidelity National Title Group. We know Cynthia, who is one of the founders of Blair Cato Pickren Casterline in South Carolina, will use her tenure to continue to do great things for ALTA and the entire land title insurance industry.
Splash, splash!
Ready to reconnect with Bowe Digital, no matter if we met in LA or way before then? Great! Contact us today.
Happy fall, y'all.
October is certainly busy for us, just like it is for so many of you! We're putting the finishing touches on a new www.bowedigital.com and gearing up for ALTA ONE, the national conference put on by the American Land Title Association.
It's going to be great to talk to so many of our partners, and Wayne will be co-presenting a session called, "Are You Speaking To Me? A Blueprint for 5 Must Have Digital Marketing Channels." We'll give you a recap of what he says and everything else that we learn during the conference for you. We're sure we'll pick up lots of things we can use for our non-land title partners and future customers too.
For those of you joining our team at ALTA ONE in California, Wayne's talk happens on Oct. 10 (that's Wednesday) at 10:30 a.m. Be sure to stop by the Bowe Digital booth during the week too. We'll have lots of cool stuff, and we love meeting new people. (Old friends are always welcome to stop and chat too.)
We've gotten lots of compliments on our first website during our first year in business. It will always have a place in our hearts, but we can't wait to show you the new BoweDigital.com. It's just so warm and inviting. You'll see the faces of the entire Bowe Digital team sprinkled throughout, and even though some of us were nervous about the photoshoot, the pictures turned out great.
The new site also better highlights why Wayne named the company Bowe Digital. (Hint, it's to honor his grandfather.) There has always been a blurb about Bowe on our page, but the redesign truly showcases it. We love that!
Our website redesign is a great example of what we can do for our partners. Anything can be improved and honed. Don't wait until you're behind to figure out how you can do something better. If you have any marketing desires you'd like to see become a reality, contact Bowe Digital today.
Marketing is an important component during mergers and acquisitions
Mergers and acquisitions are huge steps for any company to take. Media relations during an acquisition or merger are crucial. Bowe Digital can help make the transition smooth for your business and ensure success. Let's talk today about what we can do to help with any future merger or acquisitions.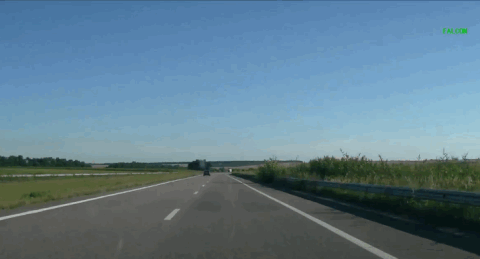 From press releases and media relations to advertisements and social media content, we've got you covered.
You need a pro. Put a Bowe on it.
Click here to contact us today.
Unless you've been living under a very peaceful rock, you've noticed that the title insurance industry is in a major transition. New, more tech-savvy homebuyers are changing the industry by researching online and shopping around for different title companies. While every industry professional has noticed these changes, many are too busy to explore new forms of customer interaction. You've heard the calls to market yourself in new ways and harness social media, but how do you get started? Bring your title company into the 21st century with these three steps.
1. Meet your potential customers wherever they are.
In 2018, that obviously means investing in tools that maximize your exposure. But simply being there and utilizing the web for peak marketability are two different things. We want you to do the latter.
Verify your business on Google
Google is obviously the king of the internet as the most visited website in the world. "Google" as a verb has been in our vocabulary for years. This will be the first place a new home buyer goes to figure out what title insurance is, if you have any ratings from past customers and why they should pay you for your services, so your business should be prominently promoted with its own page. If you really want to harness customer ratings, contact us today.
Perfect a Facebook page
Pretty much everyone in the United States has a Facebook page, which means your business probably has one too. In fact, 2.2 billion people around the world use Facebook. But are you using it effectively? Make sure you have enough information in your "About" section to hook people who are browsing your page and make sure Facebook messages are enabled so customers can get in touch easily. Remember, Facebook might be the first time potential clients are looking at your business, so make a great initial impression! If you really want to set yourself apart, let's talk about developing a Chat Bot for your Facebook page!
Make a Linkedin page
Linkedin is no longer just for job seekers, it's also the place to update consumers with news about your business and your industry. It's a great venue to market yourself as a thought leader in the title industry and allows your employees to act as ambassadors for your business with their personal pages. We can help with creating too—let's talk.
Claim your Yelp page
As the top review site, Yelp is extremely important to your company's online brand. An unclaimed Yelp page can be even worse than bad reviews because it seems like your business doesn't even exist!
97% of consumers use the internet to find a business and 84% of consumers trust online reviews as much as personal recommendations. Modern consumers don't want to complete such an important transaction with a company they can't find on any one of these sites. To ensure you aren't left in the internet dust, get a Bowe Digital digital checkup of your online presence today.
2. Ask for reviews
If the last paragraph inspired you to verify your business on Google, that's a great start. But your new page won't be its most effective without reviews because they can influence your rankings on Google searches. if you want to ramp this ranking up, contact the five best consumers that you've worked with in the past month and ask them to leave a review on any one of your new pages. Also remember, it's not just Google potential customers are finding you on. Good Facebook and Yelp reviews will entice people who know nothing else about you to check you out. No matter the platform, these testimonials provide legitimacy to your business listing.
3. Create content explaining WHY
Now that new consumers can find you and past clients are raving about you, it's time for you to communicate more directly. Create content that explains why they need title insurance and why they should select your company. Videos, social media posts and short, punchy blogs are the best ways to connect with and inform your consumers. Once you start creating content, a consistent social media strategy is key. You are much more likely to reach consumers by posting several times per week rather than a couple times a month.
Patrick Russo is a summer intern at Bowe Digital. He recently graduated from the University of Maryland with degrees in Marketing and Government and Politics. As part of the fourth generation of his family to in the title industry, Patrick has been hearing about title for his entire life. Now he loves to write about it. Intrigued by what Patrick just said but need a little help getting everything started? Bowe Digital wants to help! Contact us today at contact@bowedigital.com.