What do Crocs and our founder and chief inspiration officer, Wayne Stanley's childhood dreams, have in common? They both made a comeback in 2017. While Crocs were trending in fashion and people were jamming out to Ed Sheeran's hit song, Shape of You, Wayne Stanley was making his entrepreneurial dreams a reality.
This week marks five years since Bowe Digital made its' debut in 2017. In the five years since, we've accomplished a lot and made tons of memories, friends and amazing partners along the way.
Here are 5 things we're proud of in the 5 years since Bowe Digital began.
1. Being named #12 on the Best Places to Work in Indiana list
Landing the #12 spot on the Best Places to Work in Indiana list this year was HUGE! We're super fortunate to have a team that brags about our company as much as they do, but this award speaks for itself. Compiled by the Indiana Chamber of Commerce, the Best Places to Work awards are based on anonymous employee surveys with questions about company culture, pay, diversity, and more. We've learned first hand that happy employees produce better satisfied partners and productivity.
2. Making a name for ourselves in the title industry
Our company has carved a niche in the land title insurance industry, and we've made a name for ourselves through our outreach by attending and speaking at events like NS3, ALTA HOP and ALMA Agency Seminars. Even if most of you think that our name is Bowe Digital (Bow-ie) and not Bowe Digital (Bow)...we forgive you. We are proud to set the standard and serve title and real estate companies across the U.S., and we feel lucky that companies outside of title and real estate have trusted us, too.
3. Offering our customers custom solutions
The Bowe Digital difference is that all of our marketing, communications and advertising strategies are 100% custom. Forget pre-made templates… we recognize what makes you unique and start from scratch to produce original content that's branded to fit your needs and meet your standards. We pride ourselves on being an extension of your team. Our goal is to deliver on your vision for connecting with your customers and making an impact in your industry.
4. Encouraging our team members to learn and grow
Since getting our start in 2017, we have always encouraged the members of our team to set educational and professional goals and to never stop learning. Pushing our team to further their expertise and career helps them to better serve our partners. It's a win-win. We're proud to share that our entire team is Hubspot certified by Hubspot Academy and that almost all the members of our team have been certified as ALTA HOP Leaders with eight earning that certificate this year.
5. Growing the Bowe Digital family
Half of businesses fail in the first five years according to the Small Business Administration, but not Bowe Digital. Despite being tested by the pandemic in 2020, our company grew faster than ever, providing the best service and support to our growing list of partners. What started as five teammates and a dream of helping a few trusting partners, has evolved into a team of almost 20 full-time employees, serving nearly 200 partners. Our team truly is a family - it means everything to us - and we treat our partners like family, too!
Like Crocs, Bowe Digital likes to make a statement. We provide our partners comfort with a bold look that customers can't miss, and while we'd like to give Crocs all the credit, we can't. We really owe it all to Wayne and to his grandparents, Shirley and Glen Vernon Bowe who inspired him and inspired more than just the name of this company. We honor them each day by sticking to the promise to work hard, play hard, and respect everyone. We can't believe it's been five years, and we're raising a glass to the next five…and the five after that…and the five after that! Visit bowedigital.com to learn more about our story, and join us in celebrating five years by partnering with us!
When you are asked to tell your story, what comes to mind? For many, it can be an intimidating experience. If you are a small business owner, what is the story of your company? Can you define your brand?
When given the opportunity to attend my first ALTA ONE conference from the American Land Title Association, my thought was, "I'm not sure what I am getting into." Being both new to marketing and the title industry after a career in teaching, I am after all the information I can get. Little did I know, I'd be presented with a lesson I'd want to pass on to all of you so quickly!
One of my first sessions was called Telling Your Story: Why It Matters to Your Business. I am a content writer for Bowe Digital, and we tell the stories of title companies (and other small businesses) across the country, and this session seemed right up my alley. 
Also, I recently attended an event and was asked to speak with vendors concerning their products and experiences. The goal was to collect information for our event planners/partners and to give each vendor a platform to present their stories. I was shocked to find that most vendors did not want to participate. Many didn't know what to say and didn't want to be recorded, but I considered it an opportunity missed. 
What was reinforced during Telling Your Story is that as a small business, it is important to figure out how your brand intersects with your audience. Where does your business story meet your customer's story?
Mary O'Donnell, ALTA's outgoing president and one of the presenters during this session, told the audience, "Your biggest single selling point is you. You are your brand." It is important to personalize your business so customers recognize that it is a part of who you are. It's a point Wayne and the rest of our team has always hammered home for our partners as well, but it was good to hear it from an industry leader. 
ALTA recently embarked on a marketing experience where its leadership walked through a process that eventually narrowed their business story down to one word...protection. (Check out this ALTA video that encompasses their journey.) As a team, they worked together to pinpoint exactly what it is they do as a company. 
At Bowe Digital, we're here to tell every chapter of your story. Our innovative and fun story arc experience can help you find your voice, your brand, your purpose! As a small business owner, you are busy and drawn in many directions. We can walk beside you as you pinpoint why you are who you are, how that links to your business, and how all of it connects to your customers. Please contact Bradley Erb at bradley@bowedigital.com to initiate your story arc. You have a lot to say...let Bowe Digital help you say it.
Our Bowe Digital team knows how much of an adjustment working from home can be under even the most normal circumstances. You and your staff are still producing great work and meeting customer needs, and that's a great accomplishment by itself. As the leader of a 100% remote company for almost three years, I have been impressed with how quickly many in the title industry have made the shift amid the current situation. 
However, if you're a manager of a new WFH squad (that's 'work from home' if you're one of the cool kids), it's time to shift your mindset. Now is the time to make sure your employees aren't just surviving at home – but can thrive. Continue to be a leader and check in on your team on a human level. Being remote can threaten the human element of an office – and that issue is only magnified when we're limiting in-person contact in other parts of our lives too. 
My First Tip: I try to always greet the team in my first message of the day with a "Good morning" or "Hello" of some sort. Otherwise, all your communications can seem transactional, which may leave people drained and less connected. During this current pandemic, I've also added twice-daily video messages to my team as another touch point. (And as an email break for me.)  These video updates give them a high level overview of what's to come today and what they should be prepared for tomorrow.            
It's also important to remember the current global situation. While we're all rightfully nervous about our economic future, make sure you and your employees are tending to personal needs too. Every part of our lives is being affected by this pandemic. Even if we're focused on work, we're also trying to help children, family members and ourselves comprehend this new, temporary "normal." I'm constantly reminding my team "to do what they need to do to stay safe and support their families" and I know they're reaching out to each other as well.
My Second Tip: Be the kind of leader who is committed to keeping a positive virtual atmosphere. Remind everyone to take "brain breaks" and plan a group event, such as a video happy hour where no shop talk is allowed. And do it during regular business hours near the end of the workday. Use this time to allow your team to introduce their kids or pets, show off their home office set up or just vent. If the budget allows, consider sending your team Grubhub or Instacart gift cards to help them juggle their new responsibilities during this time.
----
Bowe Digital wants to help you get the right messages out to customers and staff during these uncertain times. If you think we can be of assistance to your business right now, contact Bradley Erb, our business development manager, today! His email address is bradley@bowedigital.com.
There's a Norwegian saying worth remembering: there's no such thing as bad weather, only bad clothing. Watch as Bowe Digital owner, Wayne M. Stanley, talks about the ways you should change your "marketing clothing" this fall and better market your business.
The Bowe Digital team had the best time at ALTA ONE! It's always invigorating to see several of our partners and friends in one place, and Wayne loves catching up with his old colleagues from the American Land Title Association.
If you were there, we hope you got a chance to stop by our booth. (We were in the middle of Market ONE room, so it was hard to miss us with our friend, Shane, from BombBomb.) We also loved the speaker at the first Omni Session, Sekou Andrews. The presenters were great the entire week, but the spoken word poet/motivational speaker's message certainly resonated with us. Andrews latched onto the "defy convention" theme. Using a little wordplay, Andrews told us to embrace new ideas and to not be afraid to splash around and create a "Title Wave." He challenged the crowd to be "bold enough to share who you are" with your potential customers.
Since storytelling is a big part of what we do at Bowe Digital, our team silently applauded that line from the audience. In fact, if you're ready to put Andrews' words in action for your company, we'd love to be the ones to help you tell your story better. Wayne was also one of presenters of one of the breakout sessions. He talked about digital marketing (of course).
Reminding the crowd that there is no "silver bullet" marketing solution, Wayne and his co-presenter, Dean Collura, gave five tips when it comes to improving your company's digital presence with a multi-channel approach. Those five tips were:
Look over your website and make sure the messaging and language caters to the people you want to attract as customers.
Explore email marketing. We know it's not 1998. (The year "You've Got Mail" came out.) But 20 years later, email marketing is one of the top ways for all industries to market to people already interested in your product or business (and a regular presence in their inbox keeps you top of mind with existing customers)
Claim your business listings. Two popular directory services are Google and Yelp, but there are more out there. Don't be afraid to ask your customers for reviews on these pages either.
Experiment with digital ads. Every market is a bit different when it comes to the effectiveness of paid ads but commit a small (it can be $25 or less) amount to advertising on Google or Facebook.
Help your customers create organic, shareable social media content. Whether its Facebook, Instagram or something else, you want to be part of the celebration of your customers' milestones in the digital world too. Let them know you have a Facebook page, so when they excitedly post about their new home, they can tag you too!
Huge congrats go out to Cynthia Blair too! She officially became the ALTA president for 2018-19, succeeding our friend Steve Day of Fidelity National Title Group. We know Cynthia, who is one of the founders of Blair Cato Pickren Casterline in South Carolina, will use her tenure to continue to do great things for ALTA and the entire land title insurance industry.
Splash, splash!
Ready to reconnect with Bowe Digital, no matter if we met in LA or way before then? Great! Contact us today.
Happy fall, y'all.
October is certainly busy for us, just like it is for so many of you! We're putting the finishing touches on a new www.bowedigital.com and gearing up for ALTA ONE, the national conference put on by the American Land Title Association.
It's going to be great to talk to so many of our partners, and Wayne will be co-presenting a session called, "Are You Speaking To Me? A Blueprint for 5 Must Have Digital Marketing Channels." We'll give you a recap of what he says and everything else that we learn during the conference for you. We're sure we'll pick up lots of things we can use for our non-land title partners and future customers too.
For those of you joining our team at ALTA ONE in California, Wayne's talk happens on Oct. 10 (that's Wednesday) at 10:30 a.m. Be sure to stop by the Bowe Digital booth during the week too. We'll have lots of cool stuff, and we love meeting new people. (Old friends are always welcome to stop and chat too.)
We've gotten lots of compliments on our first website during our first year in business. It will always have a place in our hearts, but we can't wait to show you the new BoweDigital.com. It's just so warm and inviting. You'll see the faces of the entire Bowe Digital team sprinkled throughout, and even though some of us were nervous about the photoshoot, the pictures turned out great.
The new site also better highlights why Wayne named the company Bowe Digital. (Hint, it's to honor his grandfather.) There has always been a blurb about Bowe on our page, but the redesign truly showcases it. We love that!
Our website redesign is a great example of what we can do for our partners. Anything can be improved and honed. Don't wait until you're behind to figure out how you can do something better. If you have any marketing desires you'd like to see become a reality, contact Bowe Digital today.
Marketing is an important component during mergers and acquisitions
Mergers and acquisitions are huge steps for any company to take. Media relations during an acquisition or merger are crucial. Bowe Digital can help make the transition smooth for your business and ensure success. Let's talk today about what we can do to help with any future merger or acquisitions.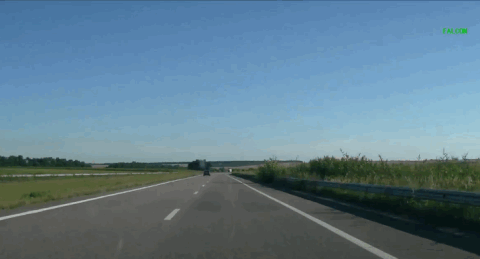 From press releases and media relations to advertisements and social media content, we've got you covered.
You need a pro. Put a Bowe on it.
Click here to contact us today.
Unless you've been living under a very peaceful rock, you've noticed that the title insurance industry is in a major transition. New, more tech-savvy homebuyers are changing the industry by researching online and shopping around for different title companies. While every industry professional has noticed these changes, many are too busy to explore new forms of customer interaction. You've heard the calls to market yourself in new ways and harness social media, but how do you get started? Bring your title company into the 21st century with these three steps.
1. Meet your potential customers wherever they are.
In 2018, that obviously means investing in tools that maximize your exposure. But simply being there and utilizing the web for peak marketability are two different things. We want you to do the latter.
Verify your business on Google
Google is obviously the king of the internet as the most visited website in the world. "Google" as a verb has been in our vocabulary for years. This will be the first place a new home buyer goes to figure out what title insurance is, if you have any ratings from past customers and why they should pay you for your services, so your business should be prominently promoted with its own page. If you really want to harness customer ratings, contact us today.
Perfect a Facebook page
Pretty much everyone in the United States has a Facebook page, which means your business probably has one too. In fact, 2.2 billion people around the world use Facebook. But are you using it effectively? Make sure you have enough information in your "About" section to hook people who are browsing your page and make sure Facebook messages are enabled so customers can get in touch easily. Remember, Facebook might be the first time potential clients are looking at your business, so make a great initial impression! If you really want to set yourself apart, let's talk about developing a Chat Bot for your Facebook page!
Make a Linkedin page
Linkedin is no longer just for job seekers, it's also the place to update consumers with news about your business and your industry. It's a great venue to market yourself as a thought leader in the title industry and allows your employees to act as ambassadors for your business with their personal pages. We can help with creating too—let's talk.
Claim your Yelp page
As the top review site, Yelp is extremely important to your company's online brand. An unclaimed Yelp page can be even worse than bad reviews because it seems like your business doesn't even exist!
97% of consumers use the internet to find a business and 84% of consumers trust online reviews as much as personal recommendations. Modern consumers don't want to complete such an important transaction with a company they can't find on any one of these sites. To ensure you aren't left in the internet dust, get a Bowe Digital digital checkup of your online presence today.
2. Ask for reviews
If the last paragraph inspired you to verify your business on Google, that's a great start. But your new page won't be its most effective without reviews because they can influence your rankings on Google searches. if you want to ramp this ranking up, contact the five best consumers that you've worked with in the past month and ask them to leave a review on any one of your new pages. Also remember, it's not just Google potential customers are finding you on. Good Facebook and Yelp reviews will entice people who know nothing else about you to check you out. No matter the platform, these testimonials provide legitimacy to your business listing.
3. Create content explaining WHY
Now that new consumers can find you and past clients are raving about you, it's time for you to communicate more directly. Create content that explains why they need title insurance and why they should select your company. Videos, social media posts and short, punchy blogs are the best ways to connect with and inform your consumers. Once you start creating content, a consistent social media strategy is key. You are much more likely to reach consumers by posting several times per week rather than a couple times a month.
Patrick Russo is a summer intern at Bowe Digital. He recently graduated from the University of Maryland with degrees in Marketing and Government and Politics. As part of the fourth generation of his family to in the title industry, Patrick has been hearing about title for his entire life. Now he loves to write about it. Intrigued by what Patrick just said but need a little help getting everything started? Bowe Digital wants to help! Contact us today at contact@bowedigital.com.
Bowe Digital recently celebrated its one-year anniversary. Having been with Bowe from the start, I find it incredible how quickly we've grown, all the while helping each of our partners do the same. Considering my ideal industry is the world of culinary and food writing, I had lots to learn from the beginning simply from an industry standpoint. But it certainly has been worth it. Working with our partners and helping them achieve their marketing goals is so rewarding.
Three Things You Should Know About Bowe Digital:
1. Who are we?
Simply put, we are a digital marketing company that builds a power for your brand that other marketing firms can't. With our incredible service and drive, we can bring your company to the next level before your competition.
2. What sets us apart?
Our team is a tightly-knit group of people that is focused on improving the image of our partners. We know that the work they do is incredible, and the passion they have for this industry makes them amazing to work with. What sets us apart is the drive and knowledge we have to help shape the image our partners desire, so they can get the recognition (and business) they deserve.
3. What services does Bowe Digital offer?
Our services range from media management to a total marketing overhaul. We survey your customers to determine their favorite aspects of working with you. Bowe Digital offers Digital Check Ups to let you know what works best for your company and what improvements can be made. We then develop you a brand message and marketing plans based on that research. We'll fine-tune our strategy to whatever is best for you.
Bowe Digital has given me the opportunity to grow and learn about an industry that can be applied to any other line of work in the future. It's been an experience more valuable than I ever imagined. I've developed skills in marketing social media concepts as well as expanded my knowledge of accounting as I worked on managing invoices for our partners, even as I left Indiana to continue my studies in North Carolina. Being able to step away for a short time and then return, the impact of Bowe Digital's evolution is not lost on me.
Just one year ago, we were only doing some marketing work for a few title companies. That itself is a testament to the reputation my brother built during his time with the American Land Title Association. In fact, ALTA wanted to be – and was – one of our first clients. However, over the past six months alone, Bowe Digital has blown up to be the premier choice for marketing in the title industry. We have expanded from just my brother and me to an incredible team of six people. This great group now works alongside and betters more than 40 companies across the USA.
Though a majority of our work this first year has been working with companies and people in the in the title industry, our repertoire at Bowe Digital is diverse enough to aid a wide range of partners. As I rejoin the team this summer, I am excited to be a part of this expansion. Want to be a part of our future and achieve your goals at the same time? Let's talk.
Kolton Davis helps keep the trains moving in the Bowe Digital world and was Wayne's first employee. He's a pro at managing the company invoice system and is spending the summer doing blog posts and other tasks for Bowe Digital and our partners to satisfy his love of writing and desire to learn about new topics. Kolton is a chef-in-the-making and is finishing his culinary arts degree. He has a passion for writing, so becoming a food critic is also on the table.
By now you've heard that Bowe Digital is your Business Best Friend (it's true, look it up). As we dive head first into the holiday season, we know you're going to have tons of opportunities for photos with the other BFFs in your life (BFF=best friends forever).
And as it turns out, Bowe Digital has a serious case of FOMO (Fear Of Missing Out)! We want to see how you and your Holiday BFF relax, have fun, dress up and maybe even party this month!
So, here's the deal...take a pic (or 10) with your Holiday BFFs and share them on our Bowe Digital Facebook page by clicking here. Each photo you share enters you to win 15% off your social media management for 2018 and a sweet new Google Home Mini. Can't beat that, right? See, serious FOMO over here!
Your Holiday BFF might be your spouse, dog, co-workers, church group, kids...who are we to say who you relax and enjoy the season with? Now start posting those pics!